Skiing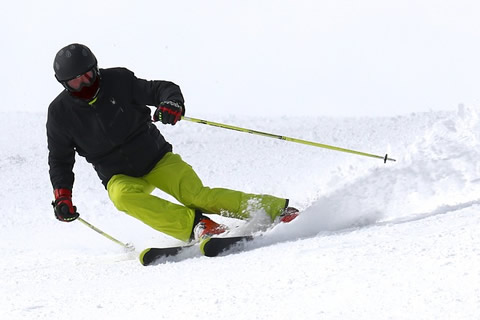 Skiing is one of the most suitable applications for a snow camera. Some very professional looking ski sports videos have been made with them, by keen ameteur film makers. The scenery of the mountains and forests covered in snow provides a perfect backdrop to the ski action. The sensation of speed as the skiier glides effortlessly over the snow is captured in video, to share with your friends and family. The waterproof case means you don't have to worry about the ski camera falling in the snow. With the WiFi remote control mounted to your wrist simply click the camera on and off. Before you know it you will have captured a fantastic record of your skiing, whatever your style. Follow your ski friends down the mountain, and challenge yourself to keep them in the picture all the way down.
With the Sony sensor the colours are punchy and bright, and high dynamic range retains detail in the dark areas surrounded by the bright white snow.

Snow covered winter mountains are an ideal backdrop for the ski camera.
Snowboarding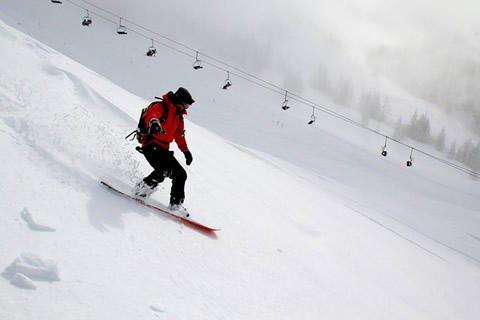 You can easily capture exciting videos and photos using a dedicated action cam whilst winter boarding. Small enough to fit in your pocket, carry it with you all the time so you never miss the best photo opportunities. The burst mode photos of up to ten frames per second is ideal for capturing tricks and jumps. You can piece the frames together when you get back home to make poster shots like you see in the magazines. With your hands free, you can hold the camera by hand or with a pole mount to make fantastic creative videos of you and your friends gliding smoothly down the slopes. Alternatively mount it to your helmet or board for a strong sensation of speed.



Take professional looking snowboard photos, and make exciting films.