What is SceneMax?
SceneMax is a utility for playing back a custom sequence from your video files (known as scenes). It allows you to play customiseable highlights to create your own viewing experience, without having to watch the whole of each file. You simply watch parts of the original files without the need for editing and creating and a whole new video.
Why would I want to use it?
Many of us have a collection of home video footage, either from a camcorder or more recently from smart phones. Typically when we shoot a video clip it contains more than the part we want to watch. At the beginning we orientate the camera and make sure the image is well framed before the sequence of interest gets going. At the end we typically carry on recording until after the scene has stopped to ensure that we don't miss anything.

When playing back our home videos we usually don't want to watch the full length of each clip. This is especially the case if we are showing it to friends or family. We want to show the highlights of the clips joined together into one continuous video, and then set it to play for the whole duration and sit back and relax. Normally this requires creation of a new video using editing software. Whilst this gives the most control and you can add digital effects, it's time consuming and involved especially for those unfamiliar with film production. If you just want simple playback of a sequence, SceneMax provides an easy way to do it without editing. It also has the advantage that it plays original files with no changes or recompression. This is the high quality original output from the camcorder.


Compared to video production
This approach works well for simple playback when you don't want to add a soundtrack, add digital effects or change the colour balance. Creating a new video is more appropriate if you want to make a polished, final production, or if you are are sharing on YouTube/Vimeo. For watching your own videos its sufficient to view the highlights from each clip one after the other.

In the days of analog camcorders footage was often dubbed onto VHS tape for playback on the TV at home. The resulting sequence contained highlights stitched together. Further editing was not possible as it required specialist equipment. This simple approach has been tried and tested, and for some of us it brings back happy memories of the past.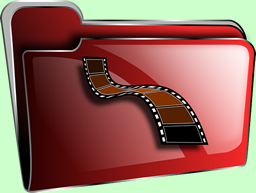 Read about
SceneMax software's key features

Android version now available - watch demo video